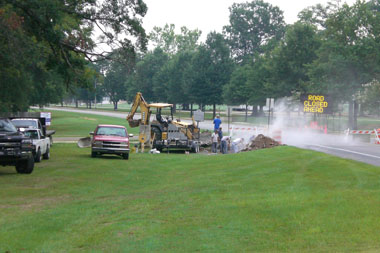 Civil Worx Construction, LLC was started in September 2007 by Matt Caddis to provide quality workmanship and superior customer service in the excavation, utility and paving industries.
Matt has a degree from the University of Alabama in Civil Engineering and is licensed as a Professional Engineer in the State of Alabama.
If your project requires the highest level of competence and timely completion, Civil Worx would like the opportunity to work with you. Please Contact Us for more information.